Teaching
Remedial Course
FUNDAMENTALS OF ELECTRONICS
(30 hours)
Bachelor Degree in Computer Engineering - 3rd year
Agrigento University annex
Bachelor Degree in Computer and Telecommunication Engineering - 3rd year
academic year 2014/15
Dr. Mauro Mosca
---

Lesson Plan
---
This course provides the fundamental principles of components, devices and electronic systems. It requires the knowledge of "Physics", "Electrical Engineering" and "Logic Design". The examination includes a written project and an oral examination.
•
Introduction to electronics
Signals. Frequency spectrum of a signal. Analog and digital signals. Amplifiers. Prerequisites for the study of the fundamentals of electronics.
•
Combinatorial Circuits
Logic gates. Encoders. Decoders. Multiplexer. Demultiplexer. Comparators. Adders.
•
Sequential Circuits
Asynchronous and synchronous networks. Latch. Flip-flop (or bistable multivibrator). Shift registers. Counters. Data sheets of digital integrated circuits.
•
Operational Amplifiers
General information on amplifiers. Ideal operational amplifier. Open-loop operation. Closed-loop operation. Linear circuits with operational amplifiers. Wiring diagrams of operational amplifiers. Characteristics of real operational amplifiers. Comparators. Data sheets of operational amplifiers.
•
Semiconductor Physics
The isolated atom: energy levels. The atom in a solid crystal: energy bands. Semiconductors. Doped semiconductors. Conduction in semiconductors. p-n junctions.
•
The semiconductor diode
Characteristic of the semiconductor diode. The diode as a circuit element. Models of the diode. Rectifier circuits. Power supplies. Limiting circuits. Diode logic circuits. Window comparator. Zener diodes. Light-emitting diodes (LEDs). Photodiodes. Data sheets of diodes.
•
The field effect transistor (FET)
General considerations on the FET. Enhancement MOSFET. Depletion MOSFET. Data sheets of FETs.
•
Analog Circuits
General information on amplifiers. Principle of operation of discrete amplifiers. Operating limits of the discrete amplifiers. Method of analysis of the amplifiers. Static analysis: bias networks. Analysis of dynamic amplification. Configurations of amplifiers. Multistage amplifiers. Design criteria.
•
Logic families
MOSFET as a switch. Evolution of logic families. General characteristics of the integrated logic families. The CMOS family. Special configurations. Driving of discrete components.
•
Acquisition and Signal Processing
Systems of data acquisition and processing. Transducers. Quantization and sampling. Digital-to-analog converters (weighted resistive type). Analog-digital converters (flash, successive approximation, counter).
References:
- Teaching aids provided by the teacher
- A.S Sedra, K.C. Smith: Circuiti per la microelettronica (Edises, 2005).
Assessment:
Written and oral examination.
---

Teaching Material
---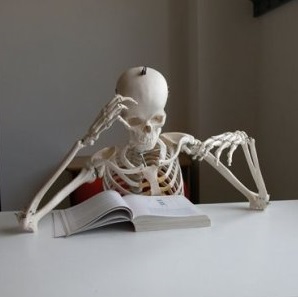 Exam registration
---
Communications to the students
-
- Slides and lecture notes are directly available on "
Teaching Material
" page.